MUSIC DECLARES EMERGENCY
Do you love music and our beautiful planet?
Please consider signing this declaration.
Music Declares Emergency is a group of artists, music industry professionals and organisations that stand together to declare a climate and ecological emergency and call for an immediate governmental response to protect all life on Earth.
In September 2021, I co-founded Music Declares Emergency the Netherlands by bringing together a team of artists, music industry professionals and environmental scientists. While our focus is on fighting for climate justice through political pressure, we also research in which ways we can make the (Dutch) music industry more environmentally friendly and make these resources easily available for anyone who feels inspired to make better choices within their own practice.
Want to know how you can contribute? Find our suggestions for how you (and/or your organisation/label/friends) can take action here.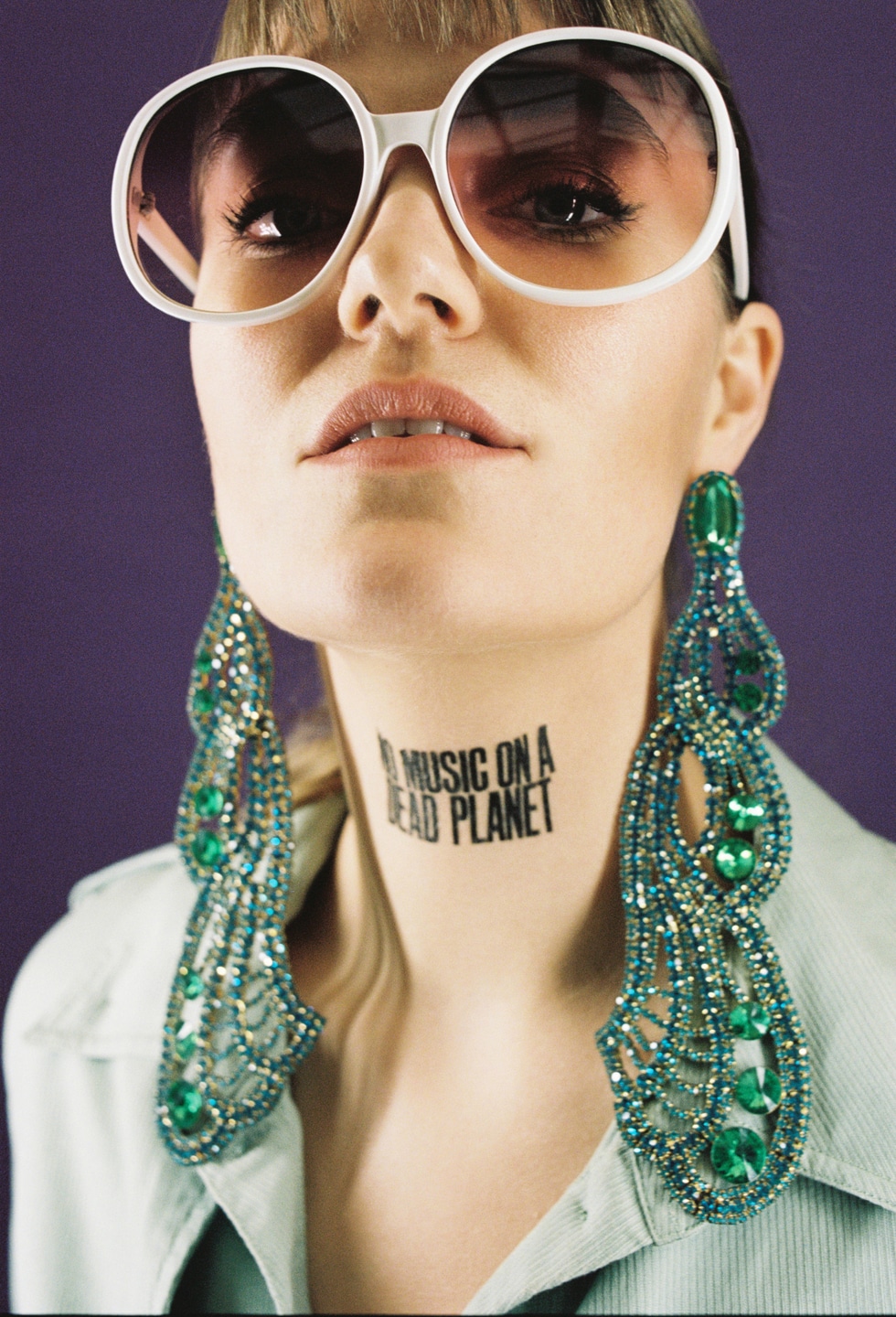 NO MUSIC ON A DEAD PLANET
No Music On A Dead Planet: A 4 Step Guide to Reducing Your Environmental Impact as an Artist in Today's Music Industry.
I believe that the arts can play a crucial role in addressing the climate crisis, which is the most significant challenge of our generation. My research culminated in a 4-step plan designed for artists in the contemporary music industry to reduce their environmental impact. In my book, I offer practical tips on minimizing the ecological footprint of tours, music distribution, and merchandise production. Moreover, I showcase how a growing number of artists are utilizing their platforms to facilitate the necessary cultural change that will help protect all life on Earth. By co-founding the Dutch chapter of Music Declares Emergency and collaborating with various industry partners such as MOJO, Popronde, BAM! Popauteurs, and Buma Stemra has allowed my work to reach the Dutch music industry. Find a free download of the thesis below, or buy the sustainably printed version in the webshop.
DOWNLOAD THESIS (FREE)